Please continue on to the next page!

This will take you to our home page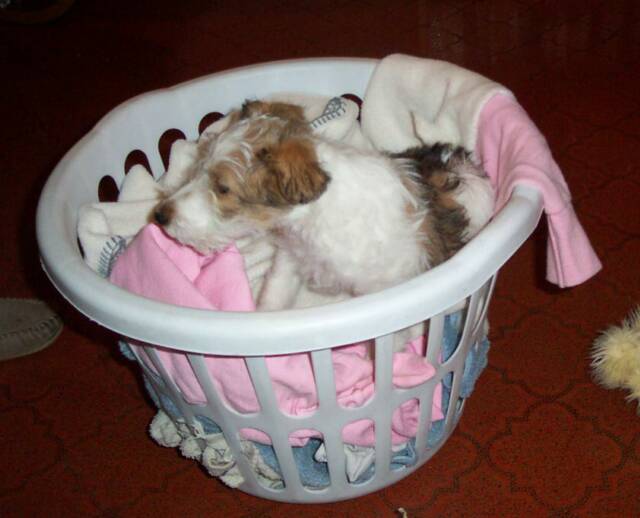 What does she mean, "get out of there". It is really soft and cushy. I could fall asleep in here.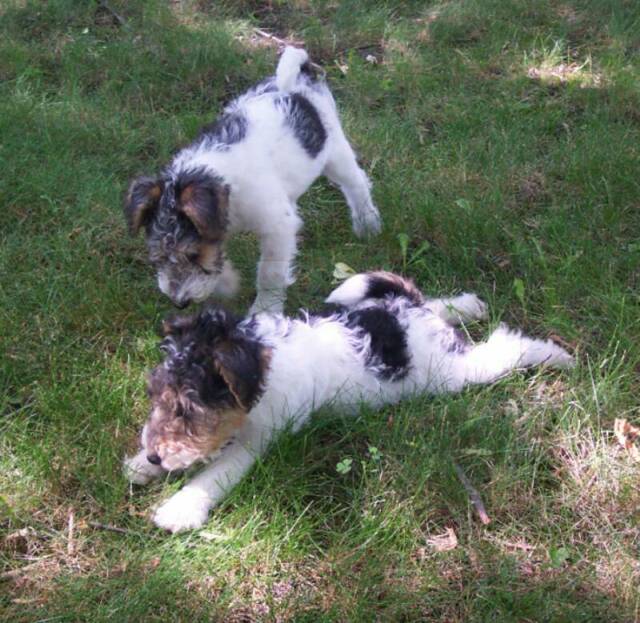 Hey, look at this bug!  Wonder what would happen if I ate it? 

Huh! This does not taste as good as it smells.  If you can't eat it or play with it, what good is it?  Humans are really funny that way.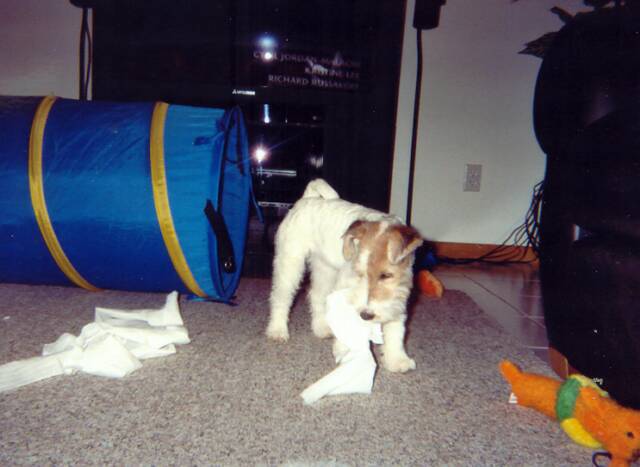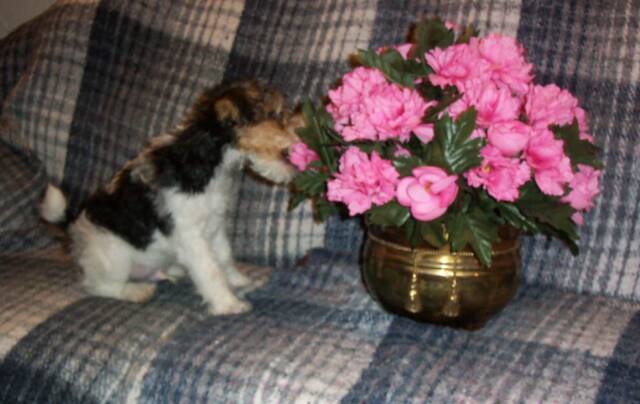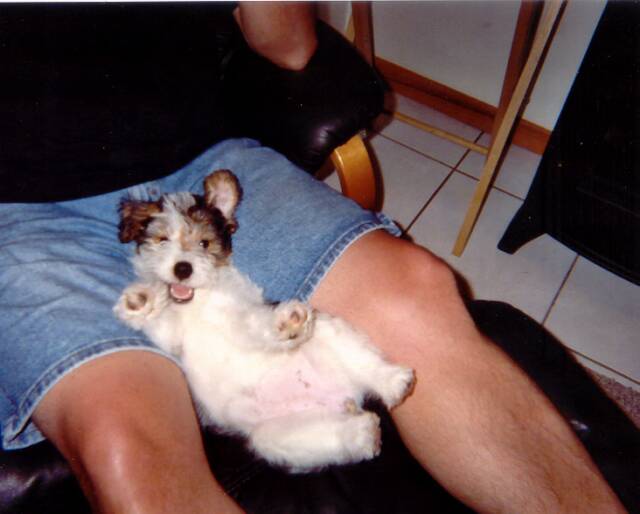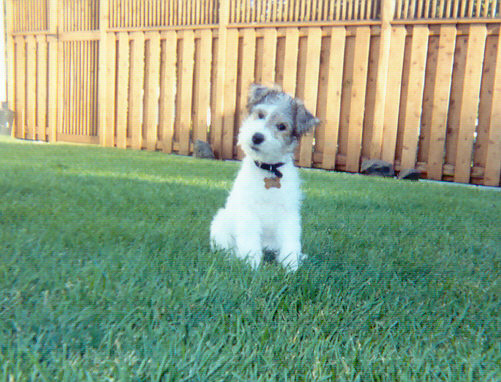 O-o-o-h, a-a-a-h! Now just a little to the left please....and a couple more scratches too.  Boy, this is the life!

Here I am, all dressed up and waiting. Is she ever going to be ready to go to the dog park? 

I am waiting.............

       and waiting..........

           and waiting.........

I found this upstairs in the little room with the big water bowl. It isn't very strong...wonder what they use this for. 

It was fun pulling it down the stairs but now what do I do with it? 

I am sorry but we have no wire puppies or adults available at this time. I am planning to breed Am. Int'l Champion Briarlea's Poison Ivy to Champion Jelson's Boy Genuis v Briarlea as soon as Ivy comes into season. She is due in sometime around April 2012 and I am checking every day. I will post as soon as I breed her.  I am currently accepting deposits on the pups and if you are interested, please email me at briarlea@citlink.net Pictures of the parents can be seen on other pages in the website and do keep checking for pictures of the pups once they are born.  In the meantime please continue to scroll down and see pictures of puppies that we have had in the past couple of years.